Gotham Properties App
Everything at your Fingertips
Access everything at your fingertips with the Gotham Properties app, an exclusive app for residents of Gotham Properties including Gotham West, The Ashland, The Nicole and Atlas NY. The app seamlessly integrates all of the buildings' home and lifestyle services into one convenient app.
App Features
Pay your rent
Schedule repairs & maintenance
Receive delivery notifications
Authorize guests to enter your home
Communicate with management
RSVP to events
Book home services, make reservations, & plan travel through your dedicated concierge
Sign-up for fitness classes & personal training sessions
Reserve amenity spaces
Order food*
View GothamCard perks
Track your shuttle*
Request bike or car pick-up*
View your building's staff directory
*Available at select buildings
Download the app here (available on iOS).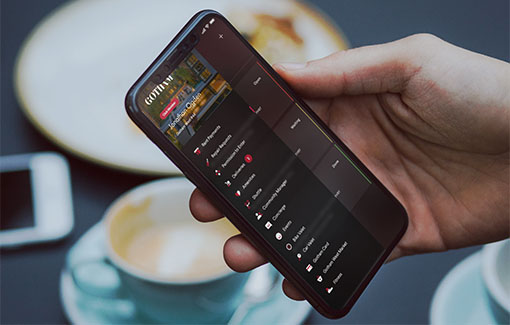 Your every day lifestyle, available on-the-go
Do everything on the go to manage your home, from paying your rent and scheduling repairs, to tracking packages and authorizing guests to enter your home. It's easy to manage your home when life gets busy with a few taps on the app.
Connect with our community & beyond
With the Gotham Properties app, residents can RSVP to community events, sign up for fitness classes, book one-on-one wellness sessions, reserve amenity spaces and communicate directly with building management through our dedicated chat feature. Residents can also access our GothamCard perks on the app – our GothamCard offers exclusive discounts to a growing list of dining, entertainment, retail, and cultural partners such as The Shops at Columbus Circle, LDV Hospitaliy, Kidville and more!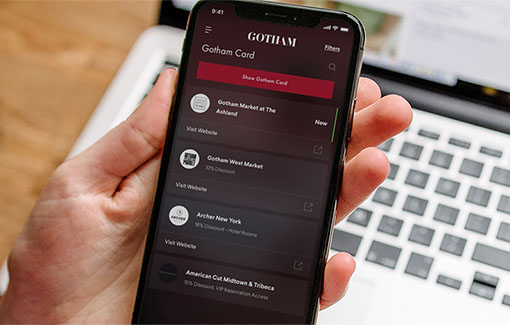 Download the app!

1. Download the Gotham Properties app. Once downloaded, click "Create account."
2. Enter the email address associated with your lease and create a password. You will only be able to create an account upon your lease start date.
3. You will receive a confirmation email. Follow the instructions to finalize your app account.
Have any questions? Contact support@gothamorg.com.